In our recent articles, we've been talking about the topic of savings rates.  Left unanswered, exactly, is why you should even bother with calculating an exact savings rate – isn't just a vague idea enough?  Today we'll convince you: you should track your savings rate.
Although an exact to two decimal point savings rate is overkill for most purposes, you'll want to know something more than a vague savings rate – it would do you a world of good to calculate your savings rate within a couple percent.
Savings is
Money You Aren't Spending
We generally talk about annual savings rate on this site – we have a continuing series where we share our own savings rates over the years.  That number doesn't just convey how well we are able to set aside funds (and it doesn't convey at all how successful we were at growing those funds), but it does tell you something incredibly important – how well we avoided spending.
You see, when you break it down, once you have an income (gross income), there are only two things you can do with it – spend it or save it.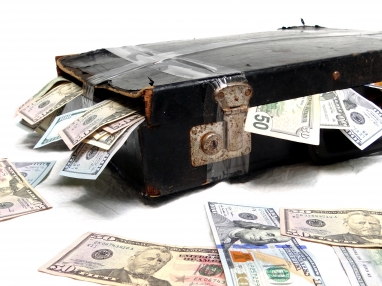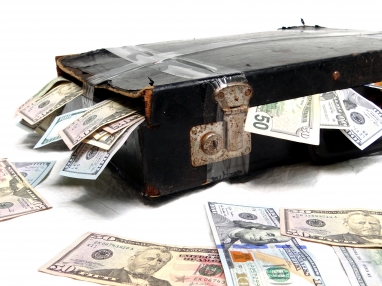 Spending is the easy one – you might break this category down further into taxes and 'everything else', but this is where your income is going.  For our purposes, we treat income taxes as unavoidable from gross income, and calculate 'net savings' rates – that is, after income/payroll taxes.  The rest of the spending, therefore, is what you deemed important enough to buy during the year.  It includes necessities, like housing, clothing, food, and running water, but also includes discretionary spending – like, say, your guitar purchases.  It also includes taxes like sales and property taxes – which you can generally avoid by moving or renting (or, at least, have your landlord deal with them).
Savings, on the other hand, is everything else – the money added to accounts and assets or used to pay down debts.  It can take many forms, and likely will – Governments tend to encourage savings through incentives and special account which interact with the tax code in interesting ways.  In the United States, that means tax advantaged accounts like IRAs and 401(ks), 529s and HSAs, the various specialized one year accounts for things like commuting and health spending, and even some insurance products.  Savings can also happen in normal accounts – savings and checking accounts, taxable brokerage accounts and the like.  Savings can also be used to acquire assets as well – property and precious metals are two commonly held investments, but jewelry, stamps, classic cars, artwork and other categories (maybe baseball cards?) can probably make the cut – assuming the right expertise (and we're not claiming it!).
Finally, savings can also be paying down accumulated debt.  We prefer to calculate two savings numbers, one with just the accumulation of assets, but it's true that paying down principal helps your net worth as well.  Our savings rate calculator will guide you through numbers for both asset accumulation and the expansive definition.
Savings Rates Tell You
How Much Income Your Investments Can Replace and Your Freedom to Maneuver Career-Wise
Since savings is money you aren't spending, and since money is just a tool which allows you to be free to do various things (beyond that necessity spending!), if you track your savings rate it allows you to gauge how free you are to do various things.
And what might those goals be?
Retirement – if your investments, (and whatever payments you're still receiving through pensions and the like) can completely replace all your income, you can retire.
Financial Independence – just having the ability to retire doesn't mean you have to leave the working world completely!
Work/Life Balance – maybe you want to shift your schedule to work fewer hours or on different days, and if that involves a paycut you'll know if you can handle it!
New Career – shifting fields often involves a pay cut…
Education – sometimes a new field requires further education to get in the door.
Side (or Full Time?) Business – don't expect your new business to set the world on fire in the first year.  Your savings will cushion the blow to your income for working as an entrepreneur.
Family – Kids going to private school?  Grandkids going to private school?  Savings gives you the freedom to help another generation defray their own costs, making it easier for them to achieve their own financial independence.
More Spending – All work and no play makes you a dull boy or girl; if you've been holding off on a large car purchase or something, having excess savings means you might be able to finally pull the trigger.
For the retirement and the financial independence part, we have a calculator that approximates how long it'll be before your investments can replace your income.  Of course, you'll want to play around with the investment return part of it, but it helps you see how your savings rate affects your investments.
If You Track Your Savings Rates it Helps You
Benchmark Yourself Versus Other People
It's a very rough gauge of how effective your savings rates are, but your savings rates can also be a benchmark versus how your peers are doing.  You, of course, should aim higher – the other two categories are more important, but we'd be remiss to not mention benchmarking.
Probably least appropriately, you can benchmark yourself against the aggregate savings rate.  For the US, that sits in the 5% range at publication.  (You'll have to find it for other countries).  Of course, as we mentioned, it's very rough – you are comparing yourself to people who may be in very different situations than you are.
More appropriately, I like to direct people to savings rates by age group and savings rates by income.  Those calculators give a (still rough, but more refined) estimate of how others in your demographic are saving.  If you're 30 years old it's better, for example, to compare yourself to 30 years olds than 65 year olds – you have completely different goals.  Ditto for folks with wildly different incomes.
So, Yeah, You Should Track Your Savings Rate
Those are the three broad reasons to track your savings – to get a handle on your spending, to figure out your options, and to benchmark your results versus other households.  Surely, we missed a number of other reasons and motivations – but hey, that's why we've got a comments section.
Let us know why you track your savings rates, or even why you want to start.  And if this article convinced you to begin, let us know which part was most important to you!